Your Trusted Tree Care Experts
A New Leaf Tree Service started in 2009, is a year-round, fully-insured tree services company dedicated to delivering exceptional tree care and treatment throughout Southeastern Wisconsin, with its primary focus on Waukesha and Milwaukee Counties as well as the southern half of Washington & Ozaukee Counties.
We are proud to bring an unparalleled level of expertise to every project we undertake. With this comprehensive expertise, we can confidently provide exceptional tree care services.
Our teams include certified arborists who specialize in a wide range of tree services, such as tree trimming, tree pruning, tree removal, storm damage clean-up, hazardous limb removal, stump removal, stump grinding, and pesticide application for disease and insect infestation.
At A New Leaf Tree Services, we prioritize professionalism and take pride in delivering quality results. Our team of experts are dedicated to providing personalized and precise tree care solutions to enhance the health and appearance of your trees and landscape. Trust us to exceed your expectations and provide exceptional tree care services tailored to your specific needs.
Chris Voss - ISA# WI-0567A
As the owner of this award-winning tree service company, Chris Voss has a wealth of knowledge and extensive experience in the tree service industry dating back to 1999. Chris is an ISA Certified Arborist, ISA #WI-0567A, which certifies he has a professional level of knowledge and skill in the field of arboriculture. The International Society of Arboriculture (ISA) is where a professional, trained, & Experienced arborist receives their certification.
Chris is also licensed and certified for the application of pesticides including fungicides and insecticides by the State of Wisconsin Department of Agriculture, Trade and Consumer Protection.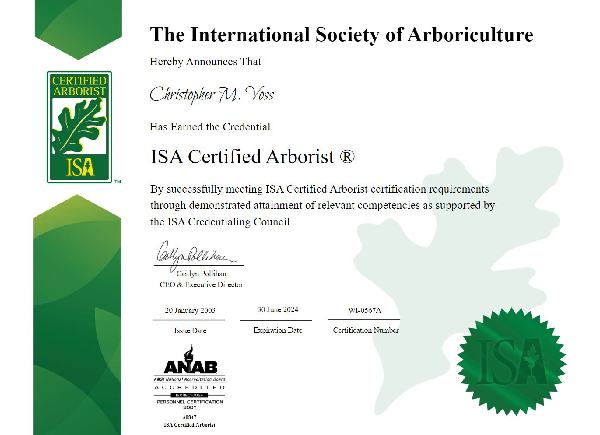 Certified Arborist Accreditations
Why Certifications and Licensing is Important
At A New Leaf Tree Service, we place great importance on the continuous training and certification of our team. With these credentials, our customers can have complete peace of mind, knowing that we possess the necessary skills, training, and experience to deliver exceptional tree care services. As you explore A New Leaf Tree Service and evaluate tree care providers, it is crucial to recognize the significance of having an experienced certified arborist assess your trees for accurate and expert analysis. Trust in our certified arborists to provide you with the highest level of expertise and guidance for all your tree care needs.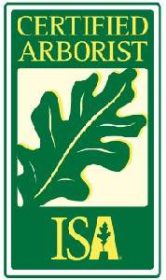 To earn an ISA Certified Arborist® credential, you must be trained and knowledgeable in all aspects of arboriculture. ISA Certified Arborists® have met all requirements to be eligible for the exam, which includes three or more years of full-time, eligible, practical work experience in arboriculture and/or a degree in the field of arboriculture, horticulture, landscape architecture, or forestry from a regionally accredited educational institute.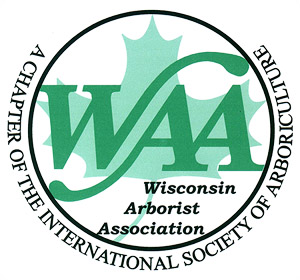 The Wisconsin Arborist Association (WAA) is dedicated to improving the profession of arboriculture. The WAA is now a large organization of commercial, municipal, utility and academic arborists. members serve Wisconsin by providing arboriculture services through research, technology, and education, and promotes the professional practice of arboriculture to foster a greater awareness of the benefits of trees.