Professional Tree Arborists at Your Service
Welcome to A New Leaf Tree Service, your premier tree care provider in Wisconsin! We specialize in expert tree removal and comprehensive tree healthcare services, ensuring your property remains vibrant and safe year-round. At A New Leaf Tree Service, we stand out among other tree services in Wisconsin for several reasons. Firstly, our team comprises highly trained arborists with extensive experience, guaranteeing top-notch service and professional expertise. Secondly, we are committed to using environmentally friendly practices, preserving the natural beauty of your landscape while promoting sustainability.
We take pride in our dedication to customer satisfaction, offering personalized solutions tailored to your specific needs. Whether it's a hazardous tree removal or ongoing tree healthcare, we handle each project with precision and care.With A New Leaf Tree Service, you can expect reliable, prompt, and efficient services that will leave your property flourishing and your mind at ease. Contact us today for a greener and healthier tomorrow!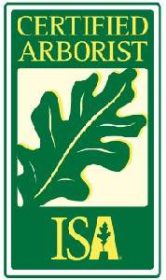 Tree Removal
Our team of skilled arborists is committed to providing top-notch tree removal solutions while ensuring the utmost care for your landscape and environment.
Tree Trimming
Tree trimming is an essential practice for many property owners, and I'm here to shed some light on its significance and the quality approach we bring to the table.
Land and Lot Clearing
Our land and lot clearing service is a comprehensive and efficient solution aimed at transforming overgrown or cluttered properties into pristine and functional spaces.
Storm Damage Cleanup
Our storm damage cleanup service addresses the aftermath of severe weather events, minimizing potential hazards such as remove fallen trees, branches, and debris, and restoring the aesthetic appeal of your surroundings.
Stump Grinding and Removal
Stump grinding and removal is a crucial aspect of tree care that ensures the complete elimination of tree stumps from your property. This process not only eliminates the unsightly stump but also prevents potential issues like pest infestations, regrowth, and tripping hazards.
Insect Infested Tree Removal
Our insect infestation removal service carefully assess, diagnoses, and removes insect-infested trees, mitigating any further spread of the infestation and ensuring the safety and well-being of your property. Our priority is to provide a comprehensive solution that preserves the beauty and health of your landscape while preventing any potential hazards associated with infested trees.
Tree Health Care Services
Tree Disease Treatment and Prevention
Through thorough assessments, we identify potential issues early on, implementing tailored treatments to cure diseases and promote tree growth. Additionally, our preventive measures include regular maintenance, soil testing, and strategic pruning to enhance tree resilience and protect them from harmful pathogens.
Tree Cabling and Static Support
By strategically installing cables and braces in the tree's canopy, we ensure that the branches and limbs are adequately supported, reducing the risk of them breaking or falling during harsh weather conditions or due to structural weaknesses. This professional service helps to prolong the life of the tree, safeguarding it from potential hazards and preserving its natural beauty in a safe and eco-friendly manner.
Tree Maintenance
Tree maintenance and trimming services are essential for the health, beauty, and safety of your trees and property. Our expert team of arborists specializes in providing professional care to your trees, ensuring they thrive and flourish.
Preventative Care
Preventative tree services refer to a proactive approach aimed at maintaining the health and safety of trees on your property. These services involve regular inspections, trimming, and other measures to prevent potential risks and issues before they become major problems. By implementing preventative tree services, you can safeguard your trees from diseases, pest infestations, structural weaknesses, and hazardous conditions.
A New Leaf Tree Service wants your business and tries to give you as many options as possible regarding payment for our services.  We currently accept VISA, MASTERCARD, check, or cash. 
We require no down payment, but payment (unless otherwise noted) must be paid in full upon completion of the work. Of course, prompt payment is always appreciated.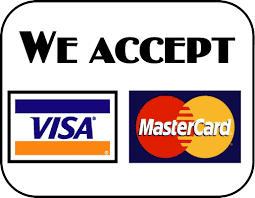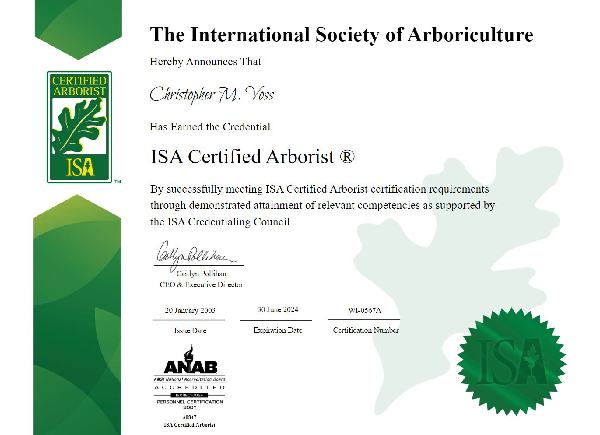 As the owner of this award-winning tree service company, Chris Voss has a wealth of knowledge and extensive experience in the tree service industry dating back to 1999. Chris is an ISA Certified Arborist, ISA #WI-0567A, which certifies he has a professional level of knowledge and skill in the field of arboriculture. 
Chris is also licensed and certified for the application of pesticides including fungicides and insecticides by the State of Wisconsin Department of Agriculture, Trade and Consumer Protection.